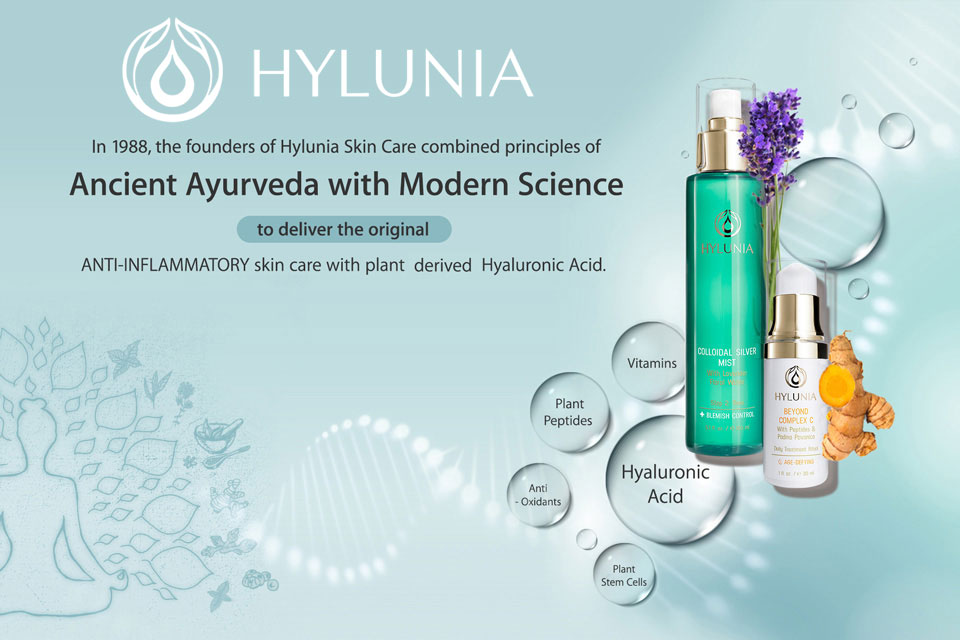 Repair, Revive, Renew, heal skin with anti-inflammatory ingredients.
Hydrated. Radiant. Healthy. Beautiful. Your skin will feel all this and more when you use Hylunia facial care products. All ingredients are specially selected and formulated to give you products that are natural and effective.
In 1988, Hylunia Skin Care was launched to enable people of all ages and skin types who want to preserve and pamper their skin with powerful anti-oxidants, vitamins and plant peptides. As well as to protect and prevent free radical damage to their skin and live a healthy and balanced life.
---
Bend Skincare – The foundation of good skincare.

The foundation of skin health and longevity
Bend Anti-Aging Formula is the ultimate solution for anti-aging skin care. Its mechanism of action also makes it an effective adjunct for treatment of dermatological conditions and improved recovery from cosmetic procedures.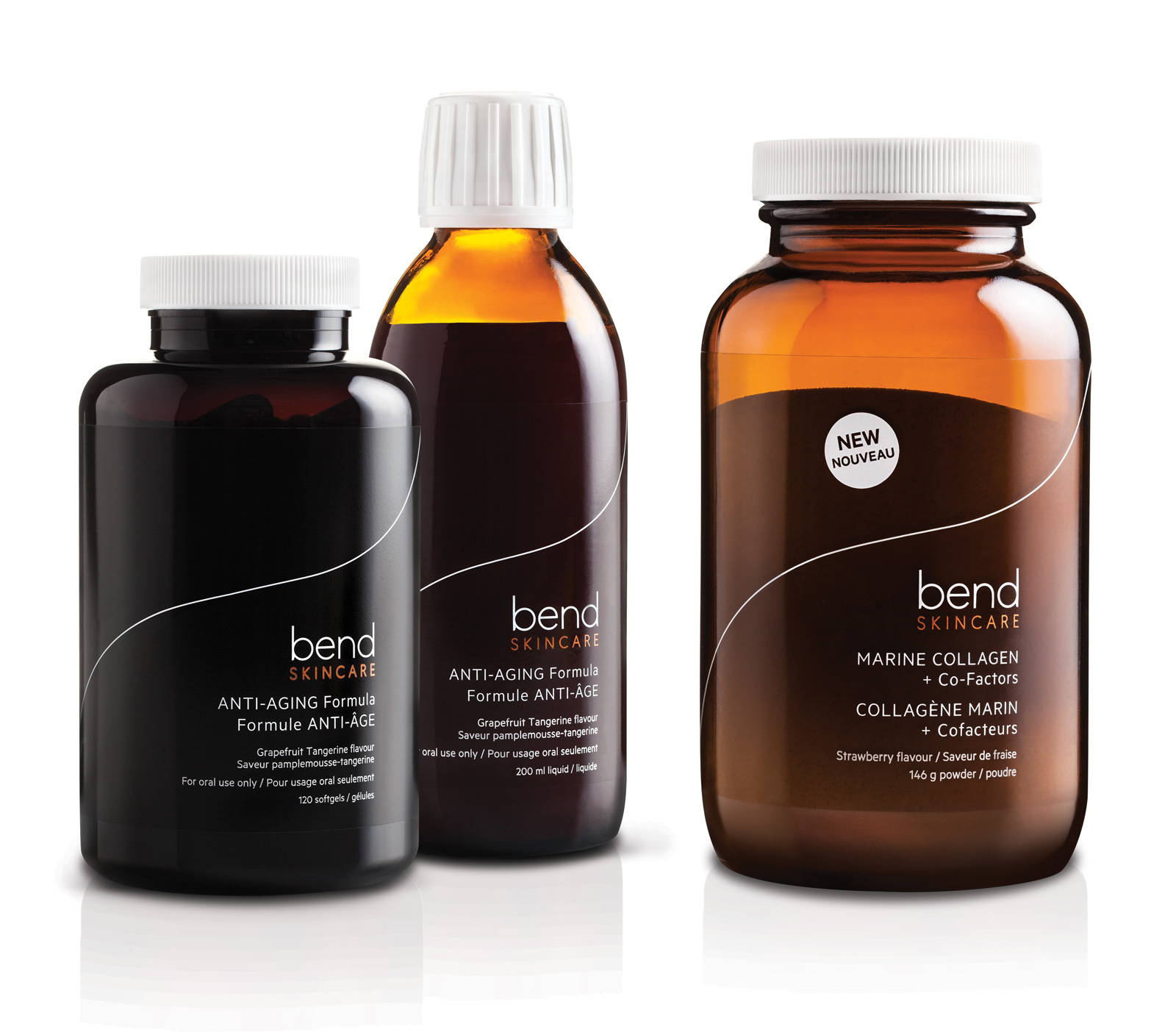 Transform your skin from the inside out.
New research has shown that collagen peptides can stimulate cells to increase collagen production. Topical applications of collagen would appear to be a logical approach however the barrier properties of the skin's outer layer, the epidermis, prevents collagen peptides from reaching the dermal layer, the site of the collagen matrix.
That's why Bend pioneered anti-aging skin care from the inside out. When consumed orally, collagen peptides are absorbed into the blood stream and reach the dermis where they stimulate production of collagen as well as hyaluronic acid, another important component of the skin's collagen matrix.
Clinically proven ingredients working in synergy.
Bend Anti-Aging Formula provides clinically proven ingredients working in a synergistic fashion. We've leveraged over 10 years of scientific research in this field to develop the first ever broad spectrum anti-aging skin care ingestible. Additionally, both our liquid and liquid-gel formats feature a unique lipid matrix that supports enhanced bioavailability of its constituents.
---
Be Radiantly you, with… Sea Flora Skincare

Seaflora is the only USDA Organic spa line that brings you health and wellness through the use of wild nutrient rich seaweeds packed with vitamins and minerals from the exotic underwater garden off the coast of British Columbia.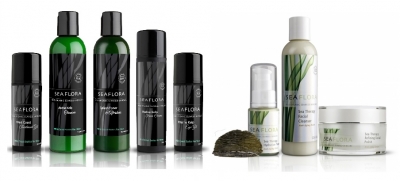 This exquisite product line hydrates and feeds the body through our most vital organ, the skin. Seaflora works with the whole seaweed and gently processes it to retain all the exceptional elements contained deep within the plant, making it the richest seaweed skincare in the world.
This Wild Organic Seaweed Skincare is perfect for those committed to an organic lifestyle and looking for a natural means to nourish, soothe and restore their skin.
Seaflora Wild Organic Seaweed Skincare does not contain:
Artificial colors or Fragrances
Genetically Modified Ingredients
Dioxins
Petro-chemicals
Mineral Oils
Parabens
Imidazolidinyl Urea
Propylene Glycol
Hexane
Phthalates
Sodium Lauryl Sulfate or Sodium Laureth Sulfate
Aluminum
All products are available in our clinic. Ask for pricing details.